How to grow... Squash
Rocket Growing Guides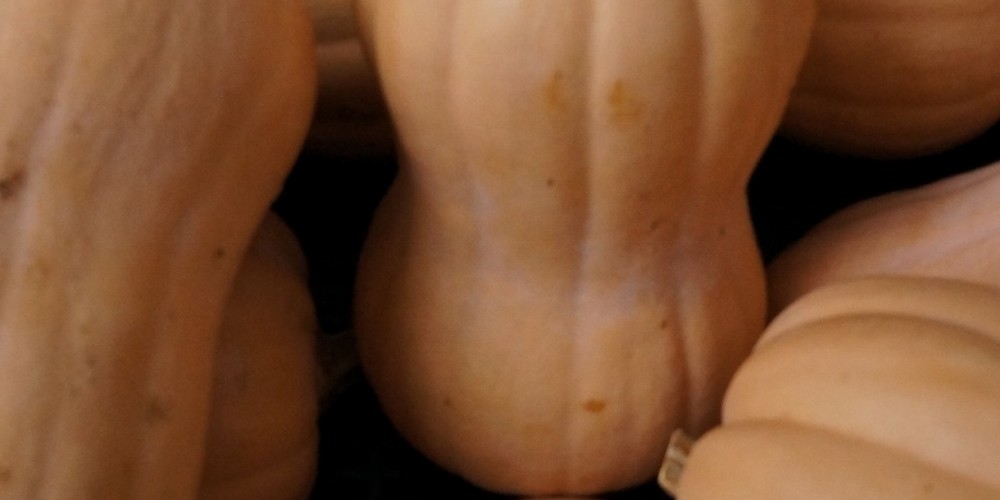 Squash are very easy to grow and require hardly any effort. You just pop them in the ground and leave them to do their thing, giving them a good drink from time to time until they are ready for harvesting.
Growing Advice
Common Problems
Chef's Corner

Full sun & fertile soil
Full sun and fertile soil are important – Squash are hungry plants so make sure you dig in plenty of organic fertiliser when you plant them.

Traditional Plot or Raised Beds
Squash tend to be large sprawling plants so are best grown in raised beds or traditional plots where they have space. Alternatively, you can grow them in large pots and train them up a trellis. Tie the vines in frequently, and when fruits start to form you may need to help support them by making little hammocks!

How far apart?
Plant squash 1 to 1.5 metres apart

Don't plant out too early
Plant them outside when the risk of frost has passed and the weather has warmed up. Until then, keep them in pots under cover. If you do have to plant out early, use a cloche to protect them.

Watering & feeding
These are thirsty plants and need a lot of water. We'd suggest you water them daily during dry spells. Try not to let the soil dry out. Should you start to notice any discolouration in the leaves it's probable that they're not getting enough water.

When to harvest
Summer Squash: Harvest regularly once the squash reach a good size.
Winter Squash: Harvest in late September/October, before the first frosts. The stalk of the squash should have started to dry up and turn brown/yellow, and the skin should have hardened enough that you can't pierce it with your thumbnail.
Powdery Mildew
This fungal white coating on leaves is nothing to be worried about and is very common in all pumpkins and squashes. During the early part of the season, leaves should come through nice and green, and towards the end of the season you start to see powdery mildew creep in. If you do have it earlier in the season, remove affected foliage and keep plants well watered to strengthen them.
---
Nutrient Deficiency/Lack of water
Any yellow or brown patches forming on the leaves can usually be attributed to a lack of nutrients. Make sure your squash plants are getting enough water so that they can draw up the nutrients that they need – the soil should be consistently moist – and use a liquid feed fortnightly once fruits start forming.
---
Storage Tips
Summer squash can be kept in the fridge for a few days once picked. Winter squash will keep well for several weeks (sometimes months) stored on a windowsill in your home.
Ways to cook
Winter squashes are great for creamy risottos, and lovely roasted for soups as well.
Summer squashes can be cooked in much the same way as courgettes.