Festive Foliage Box with Ring O' Fir Wreath
Everything you need to get seriously Christmassy
You really will be having the most wonderful Christmas time with this… Not only do you get all the festive foliage you could want for decorating your home, you also get a fab fir Ring O' Fir Wreath to decorate.
Each box will include: Ring O' Fir Wreath, Holly (berries not guaranteed!), Ivy, Mistletoe, Festive Fir and Pine Cones
Box dimensions: 60cm x 45cm x 30cm
These will be delivered from 11th December 2017 (unless requested earlier, please see below)
Contains the following selection of festive foliage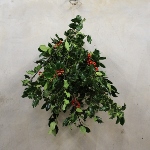 Sprigs of Holly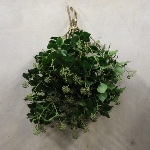 Ivy on branches
Festive Fir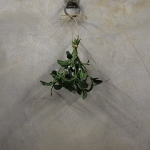 Bunch of Mistletoe
Pine Cones
When we deliver
To make sure that foliage arrives nice and fresh for the festive period, we usually dispatch these boxes in the week commencing the 12th December 2016. If you wish to receive your box before this date, please call us on 01326 222 169 before placing your order.
Do I need to sign for it?
All our orders are dispatched with an overnight courier* to mainland UK and do not need to be signed for when they are delivered, but will be left somewhere safe. When placing your order, please let us know where you would like the order left if you are not in when the courier delivers.
We will keep you posted
You will receive an email approximately a week before your order is dispatched and another on the day your order is packed and leave us so you know to expect it.