Large Fruit Garden
With this plentiful assortment, you can plant once and then enjoy an abundance of juicy fruit harvests for many years to come!
This gorgeous garden will help you cook up a storm, providing enough fruit for jam, crumbles and pies galore! Getting your five a day will never have been such a delicious pleasure.
Space required: 20m2
We will send you all of your plants in a single delivery: Between late November and April.
Can be grown in: Large containers, raised beds or veg patches.
How it works: You can order an Instant Garden at any time and we'll send your plants to you in a single delivery as soon as we can after that date. You will also receive a helpful growing guide packed full of tips and advice so you don't even need to have any gardening knowledge.
Please note that the contents of this garden may vary slightly depending upon the season.
Contains the following dormant fruit bushes and canes
Gooseberry Bush
x 1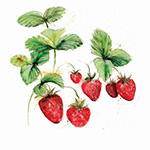 Strawberries
x 12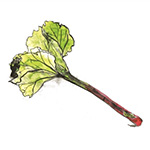 Rhubarb Crown
x 2