Superfruit Garden
This is the garden that will keep on giving for years to come!
Nature is truly amazing, offering vitamin packed delicious treats that we can all grow ourselves!
Our Superfruit Garden includes a range of carefully selected plants, specifically chosen for their wonderful flavours and super high levels of antioxidants and vitamin C. You'll be amazed at just how much you can harvest from this super superfruit garden.
Space required: 6m2
We will send you all of your plants in a single delivery: Between late November and April.
Can be grown in: Large containers, raised beds or veg patches.
How it works: You can order an Instant Garden at any time and we'll send your plants to you in a single delivery as soon as we can after that date. You will also receive a helpful growing guide packed full of tips and advice so you don't even need to have any gardening knowledge.
Please note that the contents of this garden may vary slightly depending upon the season.
Contains the following dormant fruit bushes and canes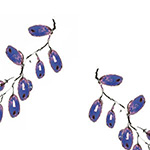 Honeyberries
x 2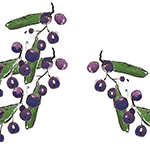 Blueberries
x 2