DELIVERY INFO: We currently expect to deliver new orders for plants & veg patches within 3 weeks. Please see FAQs for further info.
Berry Patch Experience (Gift Voucher)
Popular, easy-to-grow berries to liven up a kitchen garden
An attractive and tasty addition to the kitchen garden, this berry patch is a great idea for someone who already has a productive veg patch on the go or just someone who loves fresh berries. The plants will be ready to harvest from June right through to November, providing them with fruit galore to make crumbles, pies and jams for many years to come. Our helpful growing guide will also be included with each garden giving them all the advice they need.
Once activated, this voucher entitles them to:
A delivery of fruit plants and canes to grow (see below)
A complete growing guide with advice on how to plant and look after their fruit.
Regular gardening tips by email
Space required: 5m2
Plants can be delivered from: Late November to March (they can activate their voucher at any time)
Can be grown in: Any combination of pots and containers, grow bags, raised beds
Please note that the contents of this garden may vary slightly depending upon the season.
Contains the following dormant fruit bushes and canes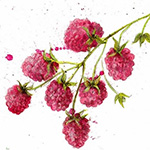 Raspberry Canes
x 4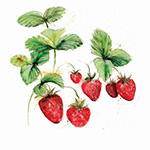 Strawberries
x 8
Gift vouchers are dispatched within 2 working days.
All gift vouchers are dispatched with Royal Mail first Class.