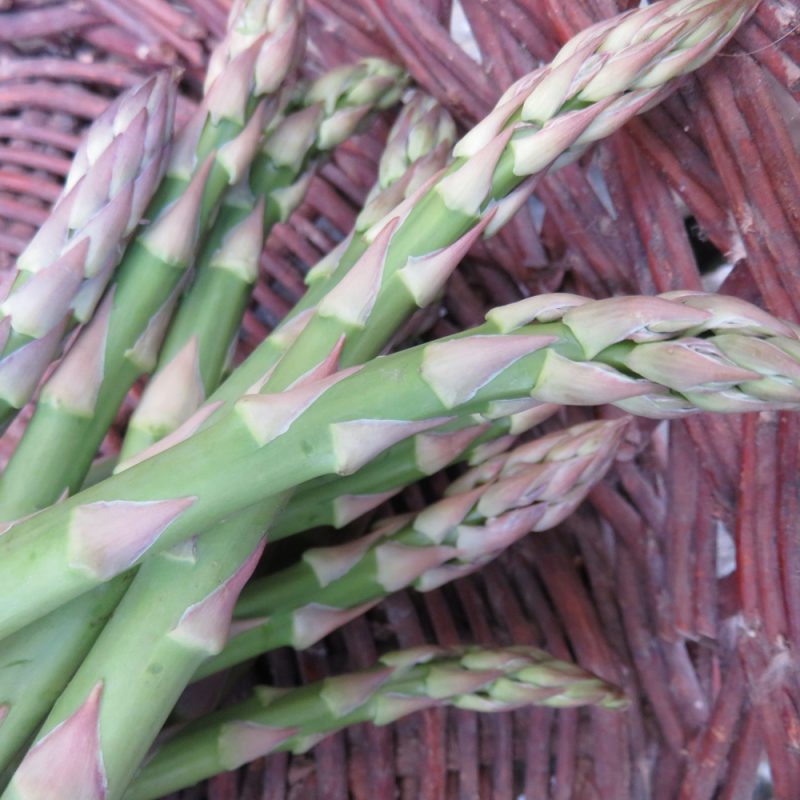 Ariane Asparagus Crowns
An early riser
Asparagus 'Ariane' will produce a good crop of delicious, large, purple-tipped spears early in the season. Smaller, fine spears are also produced later in the season. If you can, we highly recommend growing both, Ariane and Pacific 2000 to keep you going for longer in the season.
Number of plants: 5
Variety: Ariane
Can be grown in: Raised beds are best for growing Asparagus, each crown needs about 45cm growing space.
In the kitchen: Delicious pan fried with a little drizzle of olive oil, a pinch of sea salt and wrapped in parma ham. It can be steamed or roasted also. Delicious in salads or even soup.
Can be delivered from: Late March/Early April onwards