Autumn Herb Garden
Herbs to grow through autumn and winter
Planting these herbs in early autumn will give you fresh herbs to use more or less immediately. You can expect many to stay green and produce leaves right through the winter, especially if grown in a sheltered spot or in a greenhouse (we'd recommend planting them in pots so that you can move them around depending on the weather!) However, if we get a really cold winter again you may find that some, like mint, parsley and marjoram, die back before growing again in early spring.
Space required: 1 square metre
Plants can be delivered from: Sept-mid/late October depending on weather
Can be grown in: Any combination of pots and containers, or in beds/borders
How it works: You can order at any time and we'll send your plants to you in a single delivery as soon as we can after that date.
Please note that the contents of this garden may vary slightly depending upon the season.
Transplants suitable for organic growing.
Contains the following baby plants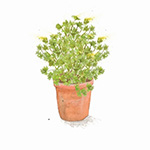 Parsley
x 1
Vietnamese Coriander
x 1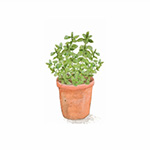 Marjoram
x 1
Get your garden ready to plant...
When your garden arrives, your plants will need to be unpacked and watered before they are ready to plant. Follow our three step guide below:
---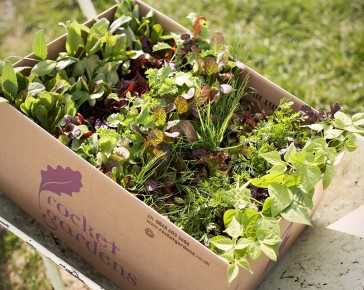 1. Unpack your plants
As soon as possible after your plants arrive, carefully unpack them all. They may look a little tired after their journey but this is nothing to worry about.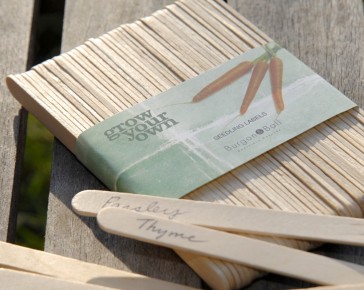 2. Identify each plant
Each type of plant (but not each individual plant) will be clearly labelled. Lay them out into their respective plant types (e.g. wild rocket, cauliflower, peas).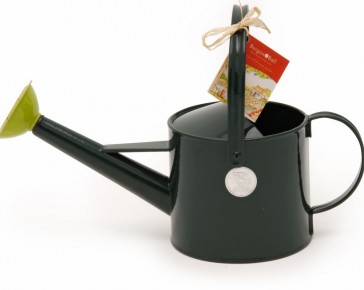 3. Give them a drink
The roots may be dry, so give them all a good drink of water by standing the plants upright and submerging the roots for a few minutes in a container of clean water.
3 steps to success...
When you're ready to plant your Rocket Garden there's a very simple 3 step process to planting them; whether you're planting in pots, containers, grow bags, raised beds or straight into the ground.
---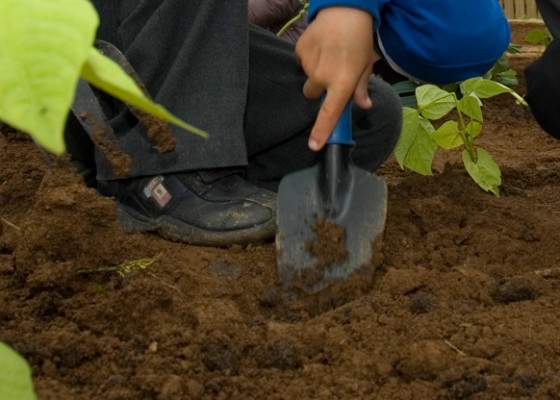 1. Dig a hole
Using a trowel or a dibber (basically a pointed stick) make a hole big enough in the soil to fit the roots of your baby plant and ideally sprinkle in a handful of wormcast fertiliser. This will give your plants a great start in their new home and help to feed them throughout the growing season.
2. Pop the plant in
Carefully place the plant into the hole, making sure it is standing upright.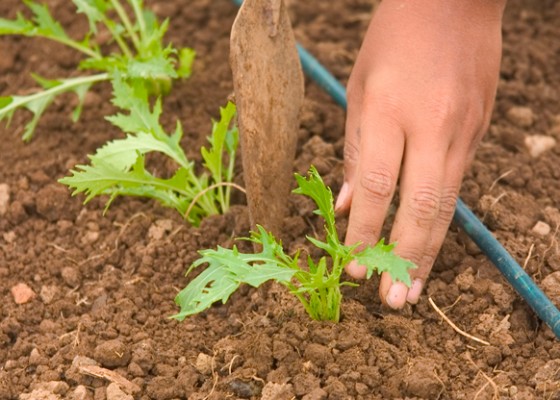 3. Fill the hole with soil
Cover up the roots of the plant using some of the soil you took out to make the hole, allowing the leaves or green shoots of the plant to remain out in the open. Then firm the soil around the base of the plant with your hands.
When we deliver
We deliver these gardens from April to August, depending upon the season. It is a little tricky for us to give a specific date as we do not use any artificial heat to raise our plants, so we are a little dependent on the weather.
You can order from…
These gardens are available to be ordered and dispatched from April right up until August, as the plants arrive as healthy young plants and will have already been growing for at least 2-3 months before you receive them, giving you a great head start on your vegetable growing!
Do I need to sign for them?
All our plant orders are dispatched with an overnight courier* to mainland UK and do not need to be signed for when they are delivered, but will be left somewhere safe. When placing your order, please let us know where you would like the plants left if you are not in when the courier delivers.
We will keep you posted
You will receive an email approximately a week before your order is dispatched and another on the day your plants are packed and leave us so you know to expect and prepare for their arrival.