Here's a selection of herbs to try growing if you enjoy drinking herbal tea. All you need to do is pick a few leaves and brew them in hot water…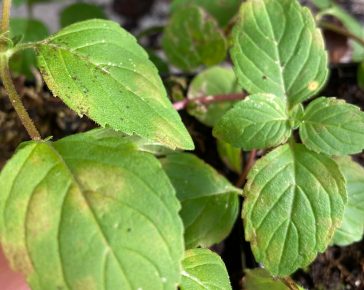 Ginger Mint
This is a wonderful variety of mint, with a faint spicy ginger flavour that gives the tea a little twist. Very easy to grow, this mint (like all mints) is best grown in pots/containers to stop it spreading via the roots. It won't need much care other than watering during dry spells and cutting back after it has flowers.
Lemon Verbena
Lemon Verbena has deliciously lemony leaves that you can steep in hot water for a very soothing brew. It'll grow well in pots of compost – be careful not to let it get waterlogged as the roots can rot easily. In the winter, you can bring it undercover and hopefully it will return the following spring.
Chamomile
Harvest the pretty, daisy-like flowers regularly through the summer. You can use the flowers fresh in tea or you can dry them. To dry them, spread them out on a tray and leave them in a warm and dry place inside for a week or so. Don't leave them on the windowsill as they need to dry out of direct sunlight. Once they are totally dry, you can pop them in a jar to store (airtight!)
Wild Bergamot
Add a tablespoon of wild bergamot petals to a cup of hot water, and in about fifteen minutes you'll have a wonderfully pink tea. You can use the leaves too, but they're not as colourful! Wild bergamot is said to be good for digestion and cramps. Best grown in pots and containers in a sunny spot.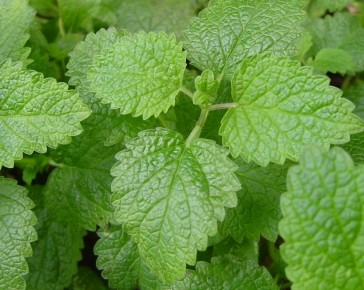 Lemon Balm
Grow lemon balm in the same way as you'd grow mint – in pots, and watering regularly. Then cut back after flowering. The leaves are delicious for teas, and we find the plants can be a better choice than Lemon Verbena if you live in a wetter part of the country.