What we do…
From our farm in Cornwall, we sow and grow thousands of organic vegetable plug plants, herbs and potted fruits ready to be delivered to your garden gate at just the right time for planting out.
Growing with Rocket Gardens is a really easy way to grow your own, whether you're a novice gardener who wants to try growing some veg, or a green-fingered pro who is short on time.
Our Story
It all started in Cornwall back in 2005 with Mike's dream of living the good life, and making it easy for others to lead the good life too.
Our Farm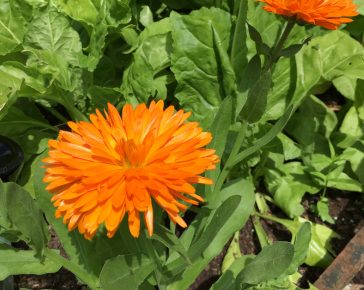 Based in Cornwall, the Rocket Farm is surrounded by fields, woodland and meadows. We have chickens, pigs, and of course, plenty of plants. We grow all our edible plants in our polytunnels.
Our Ambitions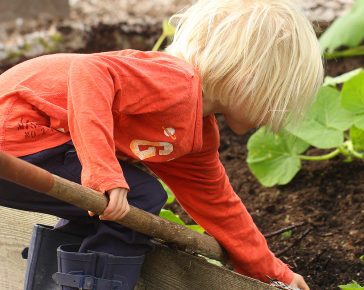 We want to teach the world to grow! It's our biggest mission in life to make growing your own food really easy, accessible and natural, no matter the size of your plot or the level of your gardening knowledge.
Our Plants
Packaging
Organic Credentials
Growing Advice
Our Plants
We've got a huge range of organic vegetable plug plants, herb plants and potted fruit plants for you to choose from. You can either select the particular varieties you wish to grow, or choose one of our 'Veg Patches' or Collections.
We sow all the seeds ourselves, and nurture them in the warmth and shelter of our polytunnels. We deliver the plants to you only when they are big enough (and strong enough) to both make the journey and be planted out.
---
Our Packaging
We're proud to be one of the first mail order veg plant companies to dispatch our plants in plastic-free packaging. You won't find any plastic pots or labels, just plants in bio-degradable pots, and some cardboard that you can use in the garden or throw on the compost pile!
We've recently won an award for our eco-friendly packaging which we are over the moon about.
Our Credentials
We don't use pesticides anywhere on the farm, preferring to grow in a natural and organic way. Our veg plants and veg patches are certified organic by the Soil Association, the UK's most reputable organic certifier. We have regular inspections to ensure we meet their high standards.
---
Growing Advice
We'll include a complete growing guide with your plant delivery. Just follow the advice in the guide to get started. You will also find lots of advice in our blog and it is well worth subscribing to our Weekly Veg Out Newsletter for extra tips throughout the growing season.
---