How to grow... Aubergine
Rocket Growing Guides
Get the Mediterranean vibe and dish up a ratatouille or moussaka. Aubergines taste so much better when they're homegrown, and they are good lookers too, with their deep purple skins shining away in the greenhouse.
Planting Tips
Growing advice
Chef's Corner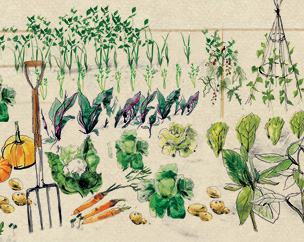 The right site
Aubergines are best grown in good fertile soil, with a healthy dose of sunshine, ideally in a greenhouse, conservatory or polytunnel.
Can be grown in....
Pots or grow bags work brilliantly.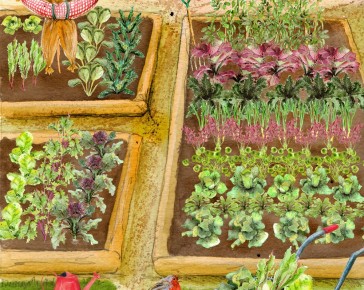 How far apart?
About 50cm apart.
Looking after your plants....
Our tips below should help you get the best fruits from your aubergine plants.
---
Give them support
When you plant your aubergines, pop in a bamboo cane for support and tie the plant on loosely at the stem.
Pinch off excess flowers
When it flowers, it's a good idea to pinch off flowers to just leave 5 or 6 – this gives the fruits a better chance of growing to a good size.
Pinch out growing tips
Once the plant reaches 40cm height, pinch out the growing tips. This will create a more compact, bushy plant.
Watering and feeding them
Keep aubergines well watered, especially when the fruits start to develop and give them a good feed fortnightly – try our liquid feed.
Storage Tips
You should harvest aubergines as you want to eat them – they will store in the fridge for a few days, but are much better cooked fresh.
Ways to cook
Aubergines are really versatile, they are great for the BBQ, delicious in tomato sauces and cooked down in a veggie lasagne, and you can make some really tasty dips with them too.