How to grow... Cucumber
Rocket Growing Guides
Whilst cucumbers are a very good salad vegetable to grow, we also recommend growing them so that you can enjoy a nice refreshing summer drink too. After all, what would a glass of Pimms be without a couple of cucumber slices?
Planting Tips
Growing advice
Chef's Corner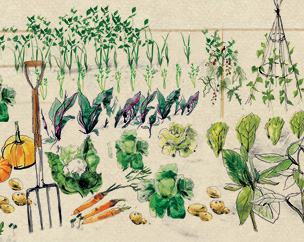 The right site
Cucumbers are best grown under cover – in a greenhouse, polytunnel or in a conservatory. If you're planting them outside be sure to choose a sunny, sheltered spot.
Can be grown in....
Planters, raised beds, pots, containers or grow bags.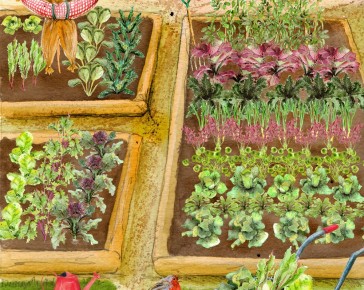 How far apart?
About 30-40cm apart.
Looking after your plants....
Plant them outside when the risk of frost has passed and the weather has warmed up. Until then, keep them in pots under cover.
---

Water regularly
Water them often to keep the soil evenly moist (but don't drown them!)
Storage Tips
Harvest them as you want to eat them – they will store in the fridge for a few days, but are much better cooked fresh.
Ways to cook
Great sliced thinly and served with a light dressing, or cut into batons and served with hummus. Or make a raita dip.