DELIVERY INFO: Autumn Plants are shipped between early September and mid/late October See FAQs for further info.
Family Favourites Year Round Veg Patch Experience (Gift Voucher)
Packed with popular veggies that everyone will love
For any household that enjoys a Sunday Roast or an evening dinner together, this is a great choice! It's packed with popular veggies, so there will be something growing in their garden to suit all tastes, at all times of year. They don't even need any gardening experience as the plants arrive with a complete growing guide explaining how to plant and look after their veg.
IMPORTANT – Once received, recipients MUST redeem their voucher in order for their plants to be delivered. Please see FAQs
Once activated, this voucher entitles them to:
Three separate deliveries of organic veg plants to grow
A complete growing guide with advice on how to plant and look after their veg.
Regular gardening tips by email
Space required: 8m2
Once activated, plants will be delivered in: May, June, September (they can activate their voucher at any time)
Can be grown in: Any combination of pots and containers, grow bags, raised beds
Please note that the contents of this garden may vary slightly depending upon the season.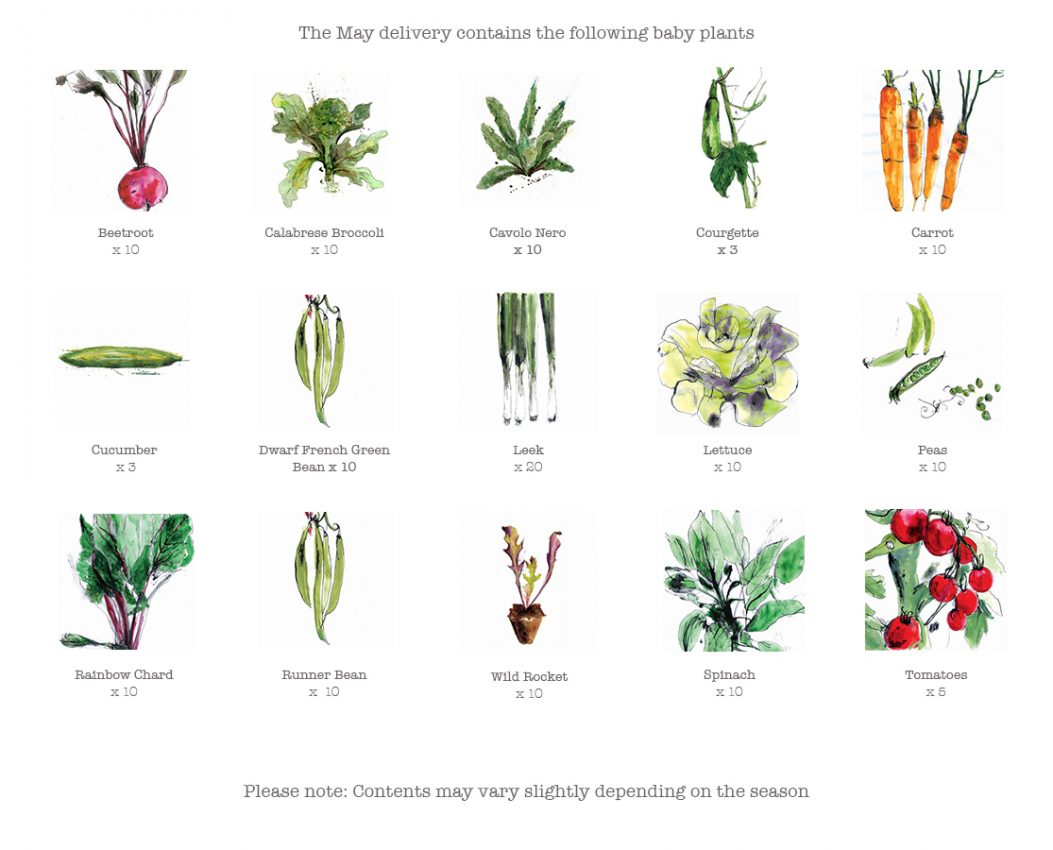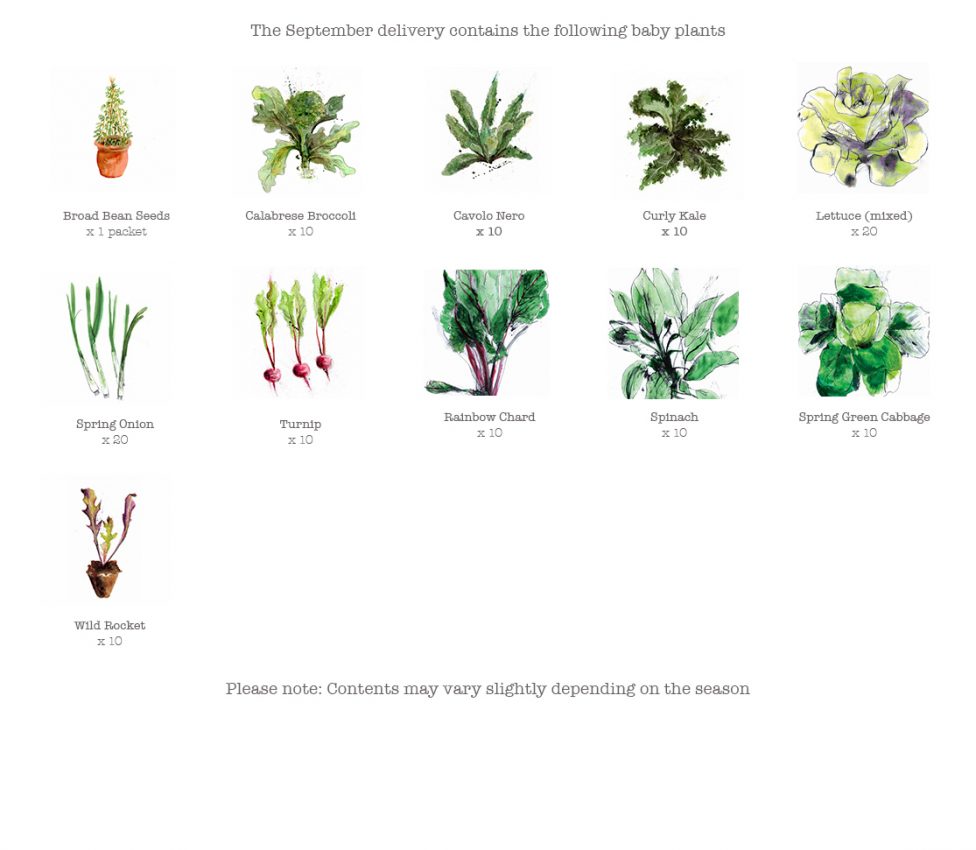 Gift vouchers are dispatched within 1-3 working days and are dispatched with Royal Mail first class post.
The £5.99 delivery charge is to cover the delivery of the plants once the voucher has been redeemed by the recipient.
Please be aware that once received, the recipient must redeem their voucher in order for us to deliver their plants.