DELIVERY INFO: Now taking pre-orders for Spring Plants for 2024. Bare-Rooted Fruit plants will be shipped in Dec/Jan. See FAQs for further info.
Colourful Tomato Collection
Homegrown tomatoes knock the spots off anything you can buy
This colourful tomato collection contains 3 different super tasty and easy to grow varieties, 15 plug plants in total. Tomatoes are easy to grow from plug plants. We'd recommend growing your tomatoes in a greenhouse or polytunnel if you can, if not, choose a sunny, sheltered spot in the garden. You'll receive a complete growing guide with your plug plants when they arrive.
Number of plants: 15 plug plants (organic*)
Space required: 5 grow bags, or 15x individual pots, or an area measuring approx 2m x 3m
In the kitchen: Chop up the tomatoes and throw in a handful of fresh basil leaves, a drizzle of olive oil and in an instant, you'll have a bright, colourful and delicious summer salad. These are delicious eaten raw, roasted or cooked in Mediterranean dishes.
(please note – if varieties specified are unavailable we may replace with alternatives.)
THESE PLANTS WILL BE SHIPPED IN SPRING 2024
Delivery Info: Available to order now for delivery from late April 2024 until July 2024. Please see FAQs for up-to-date delivery info.
Planting/Growing Advice: Please see our growing guides for each individual advice for each plant type and for spacing between plug plants.
When to harvest: Please see our growing guides for each individual advice.
*Transplants suitable for organic growing.
Contains the following baby plants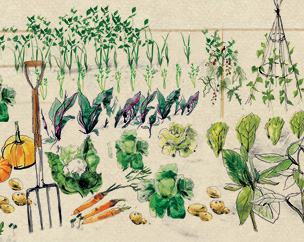 The right site
Tomatoes need warmth, sun and shelter so are best grown in a greenhouse or conservatory. If you'd prefer to grow them outside, then choose a warm, sheltered and sunny spot, preferably up against a wall.
Can be grown in....
Planting tomatoes in fresh compost in either growbags (two to a bag) or large containers (20-25cm is perfect for one tomato plant) will give the best results. If you choose to plant them in a raised bed outside, then be sure to add plenty of compost.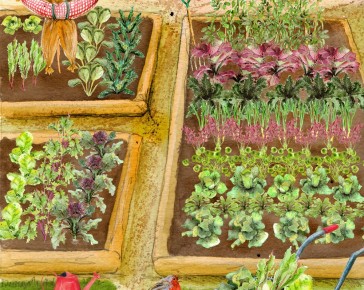 How far apart?
The spacing is slightly dependent on the variety you choose, and we'll advise you what's best for your baby tomato plants when you receive them. As a general rule, though, tomatoes need a decent amount of space for their roots so it's best to plant a single plant in a pot, two in a grow bag or in a raised bed with 50cm between each plant.
Looking after your plants....
Plant your tomato plants as soon as possible after they arrive into a 1.5 litre pot of good quality compost and allow them to grow in this for a few weeks indoors on a sunny window sill.  Keep the compost moist but not waterlogged. They can then be transferred into their final growing container. Use bamboo canes to support the stems of cordon (upright) varieties (eg. Tigerella)
---

Feed them well
Water them well! Making sure your tomatoes are kept evenly and consistently watered will ensure they are happy plants. They don't like drying out and then becoming waterlogged!
Make sure you add some kind of organic fertiliser to wherever you plant your tomatoes as they do like to be kept well fed.

Pinch off side shoots
Pinch off any side shoots regularly (cordon varieties) and remove any yellowing leaves.

Plant with marigolds
Grow some marigolds next to your tomatoes to keep away aphids
Storage Tips
Here at Rocket Gardens we prefer to keep our tomatoes at room temperature rather than storing them in the fridge – you get better flavour from them that way.
Ways to cook
You can't really beat a fresh tomato salad. Simply sliced, drizzled with a little extra virgin olive oil, seasoned with sea salt and served with a few torn up basil leaves.
Do I need to sign for them?
All our plug plant orders are dispatched with an overnight courier* to mainland UK and do not need to be signed for when they are delivered, but will be left somewhere safe. When placing your order, please let us know where you would like the plug plants left if you are not in when the courier delivers.
We will keep you posted
You will receive an email approximately a week before your order is dispatched and another on the day your plug plants are packed and leave us so you know to expect and prepare for their arrival.