DELIVERY INFO: Plants are currently being dispatched. We expect to deliver the majority of orders by end of May. Please see FAQs for further info.
Greenhouse Collection
Perfect for a greenhouse or small polytunnel
This collection contains a selection of plants that are well suited to growing under cover where they can benefit from warmer temperatures. You'll enjoy growing an abundance of tomatoes, aubergines, cucumbers, chillies & peppers as well as some beautiful basil which will help to deter aphids from your tomatoes.
 Number of plants: 28
Space required: A greenhouse or polytunnel measuring approx 3m x 3m would be big enough to house these plants.
In the kitchen: These ingredients will give you so many tasty salads and delicious ratatouille meals.
Delivery Info: Available to order now for delivery in Spring 2021. Please see FAQs for up-to-date delivery info.
Planting/Growing Advice: Please see our growing guides for each individual plants advice.
When to harvest: Please see our growing guides for each individual plants advice.
*Transplants suitable for organic growing.
Contains the following baby plants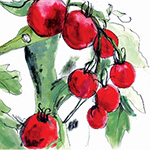 Tomato
x 5
Chilli (mixed)
x 6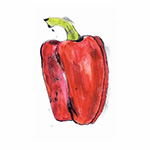 Pepper (mixed)
x 6
Do I need to sign for them?
All our plant orders are dispatched with an overnight courier* to mainland UK and do not need to be signed for when they are delivered, but will be left somewhere safe. When placing your order, please let us know where you would like the plants left if you are not in when the courier delivers.
We will keep you posted
You will receive an email approximately a week before your order is dispatched and another on the day your plants are packed and leave us so you know to expect and prepare for their arrival.