DELIVERY INFO: We currently expect to deliver new orders for plants & veg patches within 7 days. Please see FAQs for further info.
Pimm's Patch
All you need now is the Pimm's!
With garden mint, cucumber and lots of delicious strawberries, you can turn to your Pimm's Patch for garden wellbeing 😉
Number of plants: 15
Contains the following baby plants:
Mint x 3
Strawberry x 9
Cucumber x 3
Can be grown in: Raised beds or pots.
Can be delivered from: July-Mid Aug
Transplants suitable for organic growing.
Contains the following baby plants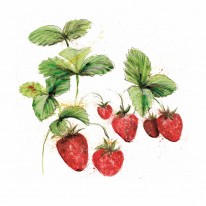 Strawberry
x 9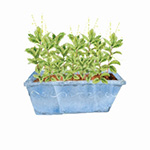 Mint
x 3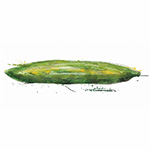 Cucumber
x 3
When we deliver
We usually deliver these plants through into July/Aug, although it's a little dependent on the weather.
You can order from…
These plants are available to be ordered now and we'll despatch them as soon as they are big enough to both handle the journey to your garden and handle life outside the poly tunnel.
Do I need to sign for them?
All our plant orders are dispatched with an overnight courier* to mainland UK and do not need to be signed for when they are delivered, but will be left somewhere safe. When placing your order, please let us know where you would like the plants left if you are not in when the courier delivers.
We will keep you posted
You will receive an email to let you know that your order is ready to be dispatched and another on the day your plants are packed and leave us, so you know to expect and prepare for their arrival.