DELIVERY INFO: New orders are expected to be shipped within 7 days See FAQs for further info.
Ordered before May 31st? Your order should have been scheduled for delivery by now - Please check your emails for delivery updates.
Pimm's Patch
All you need now is the Pimm's!
With garden mint, cucumber and lots of delicious strawberries, you can turn to your Pimm's Patch for garden wellbeing
Number of plants: 15
Contains the following baby plants:
Mint x 3
Strawberry x 9
Cucumber x 3
Delivery Info: Available to order now for delivery from late April 2022 until July 2022. Please see FAQs for up-to-date delivery info.
Planting/Growing Advice: Please see our growing guides for each individual advice for each plant type and for spacing between plug plants.
When to harvest: Please see our growing guides for each individual advice.
*Transplants suitable for organic growing.
Contains the following baby plants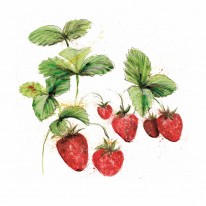 Strawberry
x 9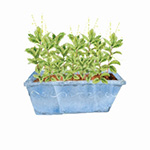 Mint
x 3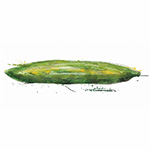 Cucumber
x 3
Do I need to sign for them?
All our plug plant orders are dispatched with an overnight courier* to mainland UK and do not need to be signed for when they are delivered, but will be left somewhere safe. When placing your order, please let us know where you would like the plug plants left if you are not in when the courier delivers.
We will keep you posted
You will receive an email approximately a week before your order is dispatched and another on the day your plug plants are packed and leave us so you know to expect and prepare for their arrival.