If you're a salad lover, you've probably already found all our lettuces and leaves, but don't forget to treat yourself to some tasty herbs too – and some edible flowers for the finishing touch.
Chervil
Great for adding a light aniseed flavour – just grow chervil in a shaded spot (to prevent it from bolting) and harvest the leaves regularly to add to salads. Just sprinkle a handful in with all the other leaves and it'll be so yummy!
As long as you leave some of the baby leaves in the centre of the plant it'll keep producing more and more for you to use.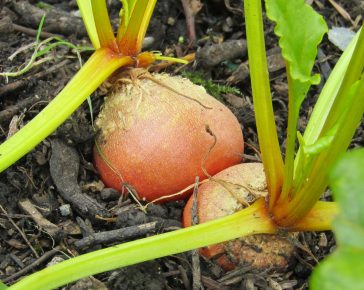 Golden Beetroot
Such a great addition to salads! Boil them whole and keep them in the fridge, ready to slice or grate into your salad.The golden colour will look fab, and it adds a bit of sweetness too.
Edible Flowers
Adding edible flowers will make your salads look so delicious. You can get lovely colours from the pretty viola flowers and bright orange petals from calendula, or sprinkle over more delicate blue borage flowers or throw in some bold nasturtiums (flowers and peppery leaves!)
They are great to grow in pots dotted in and around the garden for attracting the bees too.
Chives
Both the leaves and the flowers are brilliant for salads, adding a mild oniony flavour, and a splash of delicate pink when you pinch the flower heads apart and sprinkle them over. They are so easy to grow too, and brilliant for the bees!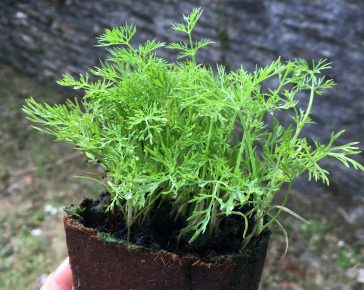 Fernleaf Dill
This is another lovely herb to use in salads – both for flavour and for the way it looks with its feathery leaves. The flavour is somewhere between fennel and celery, so it's a little different to dill which is more aniseed. It produces loads of leaves too – you'll be able to harvest from it regularly right through the summer.