Growing a few of the more interesting leaves, as well as lettuce, is SO worth it. You will be able to make such tasty salads through the summer, and most are fairly unpopular with slugs too…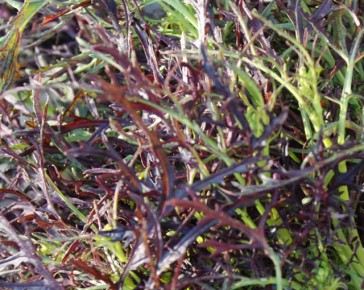 Frills Mustard
These leaves have a fab flavour, giving a mustardy punch to salads and other dishes. You can start harvesting as soon as the leaves reach 5-10cm and if you keep picking off the leaves it will keep producing more for you to enjoy right through the summer months and into autumn.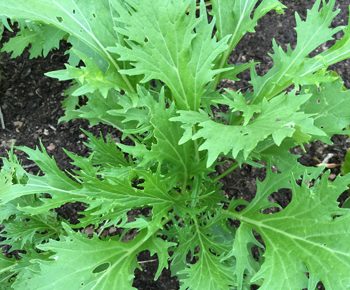 Mizuna
Choose between red and green mizuna. Both are extremely tasty, and the leaves are a really good size for adding whole to salads. Mizuna is an oriental salad leaf with a flavour similar to wild rocket, but a little less intense. It is easy to grow and well worth having in your veg patch.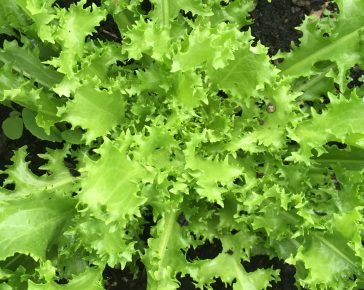 Endive
A frizzy, frilly feast of a plant! Harvest the young leaves as a cut & come again to add a punchy flavour to salads, or wait until the whole head has matured. This one seems to be fairly unpopular with slugs which is good news, and it is so easy to grow too providing leaves for a long few weeks.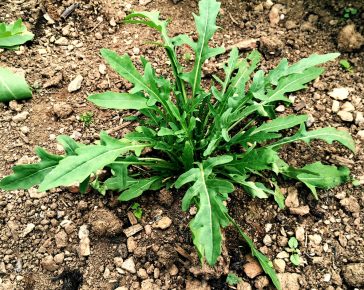 Wild Rocket
This is one of our favourite salad plants to grow. Keep it well watered, and plant it in a slightly shady spot to prevent it from bolting early. The taste is phenomenal compared to shop bought rocket and it just keeps cropping for months. It's definitely a strong flavour, so you only need add a few leaves to a mixed salad.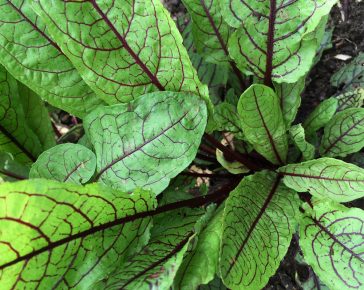 Sorrel
Sorrel is a perennial plant, one of the last to die down for winter and one of the first to appear in spring. It has an intense, tangy lemon-like flavour. Just add a few of the pretty leaves to a salad and it'll really lift the flavour. Plant them in a permanent spot in a lightly shaded part of the garden, or in pots.