Adding lovely flowering herbs, edible flowers and companion plants to your veg patch can really add a splash of colour which will make you enjoy your plot more, and attract more bees and butterflies.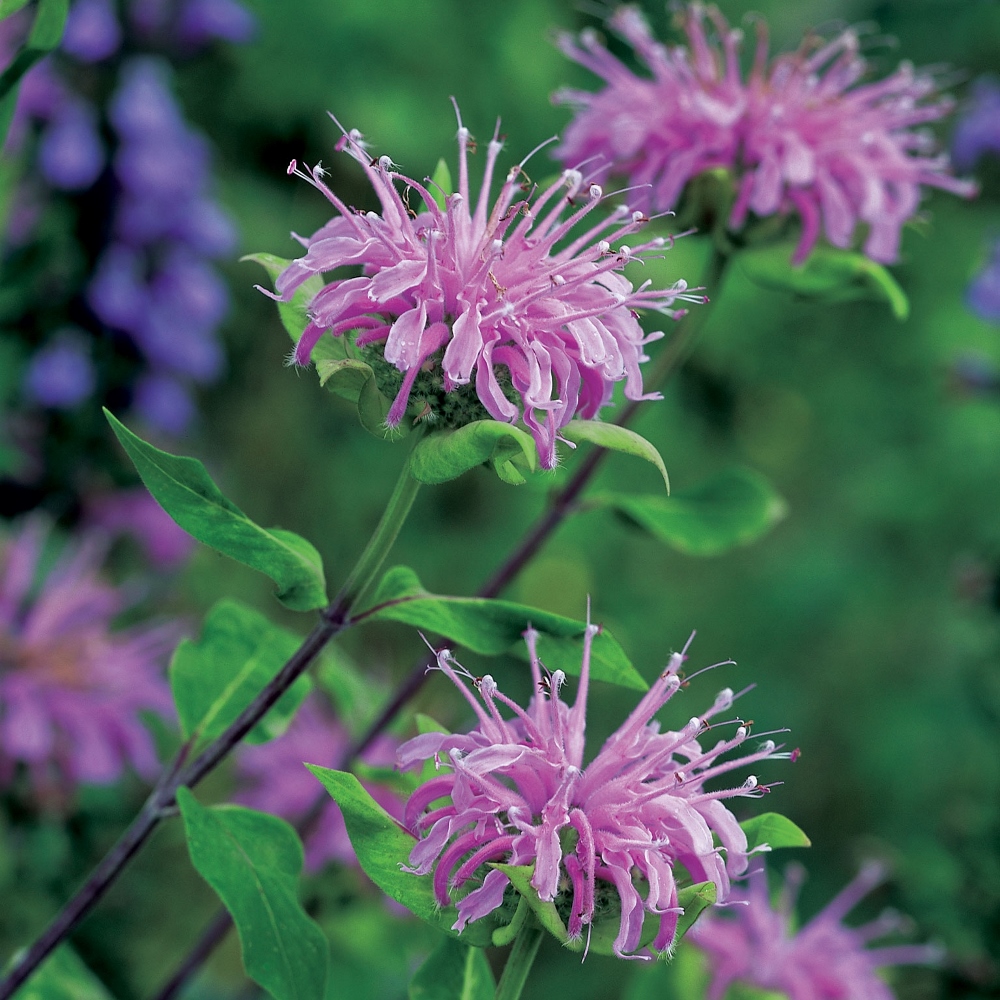 Wild Bergamot
These are such pretty pink flowers on tall stems, and they are really great for bees and butterflies. You'll get flowers from midsummer, and the leaves can be used to make a nice herbal tea.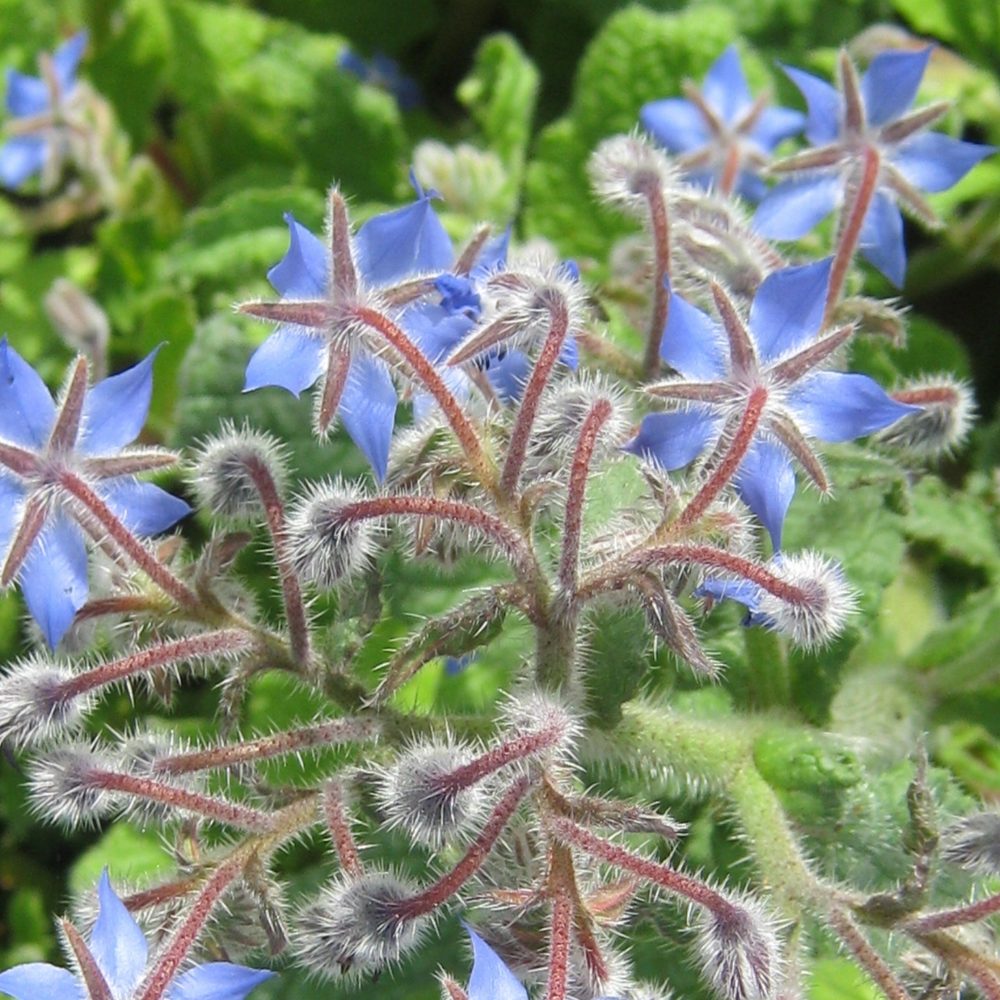 Borage
You'll get lovely clusters of pretty blue flowers for months on end. The flowers are edible, they have a mild cucumber flavour and look lovely floating around in a gin & tonic or they can be used to decorate cupcakes!
Garlic Chives
We really love these sweet white flowers, and if you love wild garlic flavours then this is definitely one to grow. They grow in small clumps, flowering in late summer through to late autumn, depending on the season. The leaves are brilliant for cooking with.
Lavender
It's a classic! Great for borders, great for bees, and great for humans too with its amazing, soothing scent. The spikes of purple look fab in the height of the summer, and even as they dry on the plant they add a bit of interest to the veg plot.
Calendula
Part of our Edible Flower Pack, calendula will add a vibrant splash of orange to your veg patch from late spring right through to late autumn. It's great for attracting bees and butterflies, and you can sprinkle the petals into salads and other dishes.
Chamomile
Lovely little daisy-like flowers to cheer up the borders! They'll flower through the summer, and will grow best in part shade in well draining soil that doesn't get waterlogged. You can use the flowers to make a delicious herbal tea.
Rosemary
Rosemary may seem an unusual choice for this post, but the flowers really are so lovely, and often provide a bit of colour in the autumn and winter months, before the rest of the garden is in bloom. It's a kitchen essential too, great for roasts, stews and all sorts!