How to grow... Lettuces & Leaves
Rocket Growing Guides
Lettuces and other leaves are quick growing and can be ready to harvest in as little as 3 weeks. You can let them grow to full size or carefully harvest the outer leaves of the loose-leaf varieties with a pair of scissors, after a few weeks. This will encourage more leaves to grow in their place and will prolong your harvest.
Planting Tips
Growing advice
Chef's Corner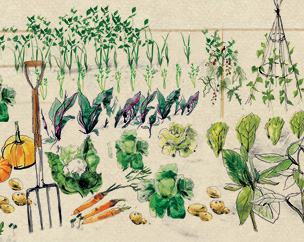 The right site
They need plenty of sunshine and moisture-retentive soil.
Can be grown in....
Raised beds or pots – they are pretty easy growing!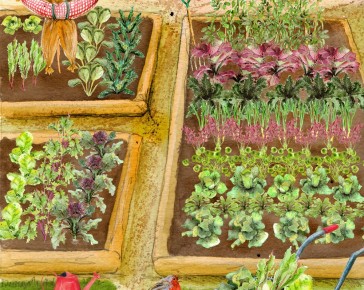 How far apart?
As a general rule, give them about 15cm space. As always, you should check the instructions on each variety when you receive your baby plants to make sure you give them enough space.
Looking after your plants....
Lettuces and leaves are really very low-maintenance, so you can't go too wrong.
---

Watering them
Water well, particularly during dry spells

Weeding
Keep the weeds down to give them the best chance
Storage Tips
We really recommend picking what you need, when you need it. But they will keep in the fridge for a coupleof days.
Ways to cook
It's not all about salads, although freshly cut lettuce from the garden is one of the best things about summer salads! You can try making summer soups with wilted lettuce, pea and mint. And a lot of leaves are great in stir fries.