March is quite an exciting month in the veg patch. There are usually a few things that you can harvest, such as spring onions and spring greens, and it's a great time to get ready for a new season of growing.
What to harvest
If you've been growing over the winter there should still be plenty to harvest this month… Green Sprouting Broccoli spears can be cut off from mature plants now, Spring Greens (and late Winter Greens) can be harvested as whole heads. Spring Onions can be picked as soon as they reach the right size. You should be able to harvest lots of winter salad leaves, spinach and chard, as well as any autumn planted pak choi. And of course, there should be plenty of kale to go round!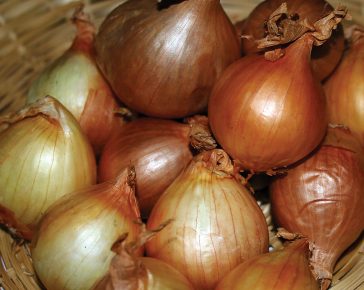 What to plant
It's not a big planting month, but there are some early spring veggies that can go in the ground this month – garlic, onion and shallot sets, Horseradish and Jerusalem Artichokes are the main ones. Meanwhile, you can start chitting seed potatoes ready for planting in April.
As soon as we get beyond this cold snap we'll be lifting fruit plants ready to be dispatched. These fruit plants can be planted this month or next month quite happily, and will actually thrive with spring on the way.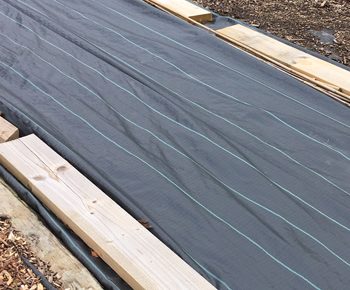 Jobs for the veg patch
The main focus this month is getting ready for spring – build new beds, fix broken greenhouse window panes, top up existing veg beds with plenty of organic matter (well rotted manure is great, or good quality compost), build compost bins and so on.
It's also a good idea to mulch any fruit plants that you have been growing.