Well, it's been a funny old start to spring, so who can say what May will bring in terms of weather, but we'll do our best to guide you in your veg patch duties nevertheless! Here goes…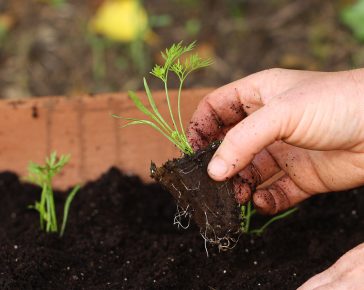 What to plant
May is, in our humble opinion, the very best month for planting out your veggies. We're off to a slightly late start, but most of our plants are now reaching a good size for sending on to you, so we've started dispatching orders that we can fulfil and expect the rest of the plants to catch up in the next week or so.
You can plant any last seed potatoes this month and get the majority of your summer veggies planted too – anything you can think of, from peas and carrots to squashes and purple sprouting broccoli. You can also plant loads of herbs and potted fruit to get them off to a good start for the summer. Don't forget the strawberries!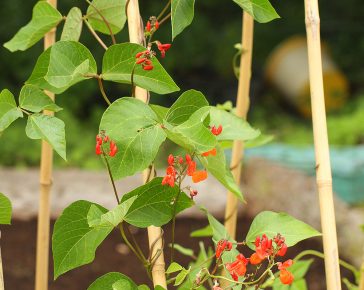 Garden jobs
There's plenty to be getting on with this month… making supports for your beans, earthing up potatoes as shoots appear, keeping on top of weeds, watering pots and containers, and getting your raised beds ready for planting. If you have a greenhouse or polytunnel, make sure the windows/plastic covers are clean to let maximum light through.
Be prepared for late frosts as well…bring pots undercover on chilly nights and lay horticultural fleece over rows of young, vulnerable veggies outside.