One way to enjoy your homegrown veggies for longer is to store them. Some of our bean varieties are particularly good for drying, and once dry they will store for years in an airtight container. Below is a little information on how to dry and store beans, and the three varieties that are best suited:
How to Dry/Store Beans
Grow the bean plants as you would any French beans, providing a support if they are a climbing variety. In summer, when pods start to form, resist the temptation of picking them. Instead, leave the pods on the plant until they start to dry out at the end of the season. Harvest them during a dry spell (i.e before they get soggy in heavy autumn showers) and dry them out in a warm, dry place before podding them to get the beans inside. You'll know they are ready when the pods rattle and are crisp and brittle. The beans themselves need to be fully dried out too. Dig a thumbnail into the bean – if it scores, then the bean is not fully dry, so leave it a few more days on a tray in a warm, dry place. When they are rock solid, you can store them in airtight jars and keep them in a kitchen cupboard for many months on end!
The best varieties for storing: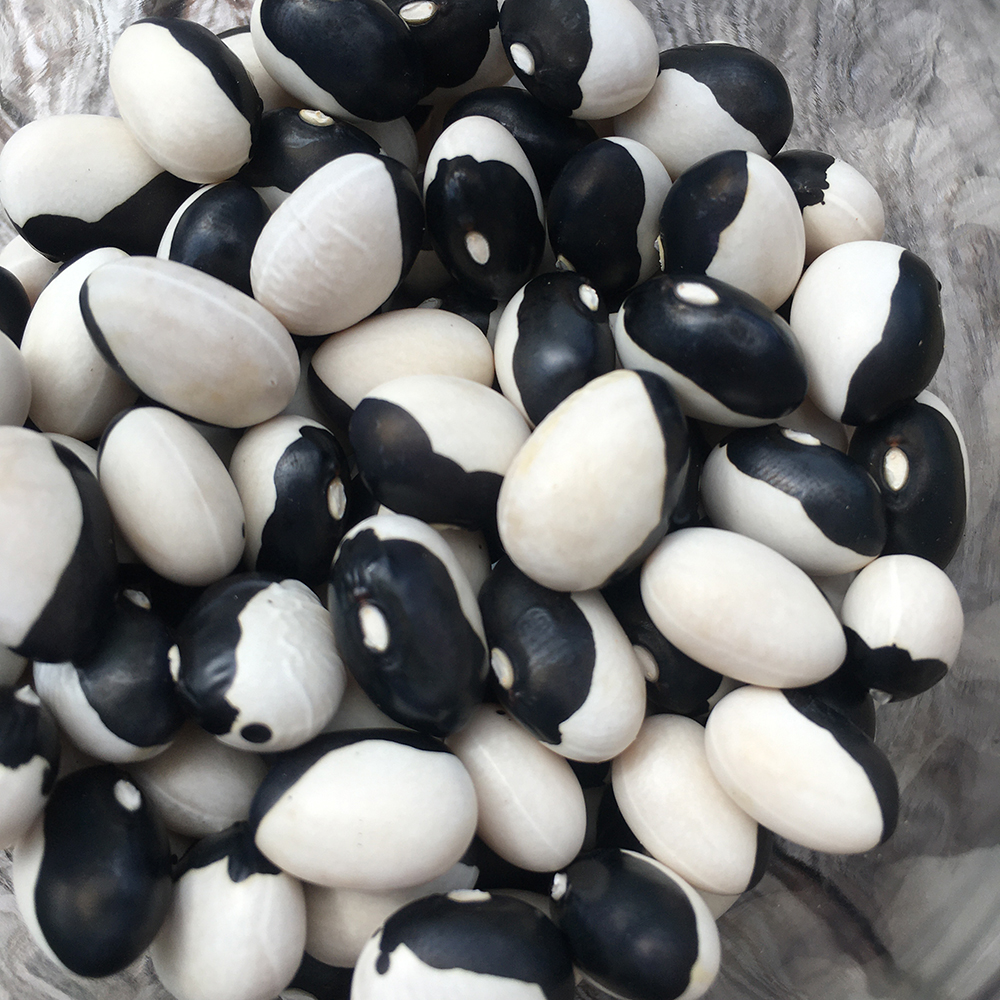 Yin Yang Beans
Such beautiful beans! On the plant, you wouldn't think anything very unusual was going on, but when you open the pods to find these orca like beauties, it's quite amazing. They are a dwarf bean, so you can plant them easily in pots, or 20cm apart in beds. Wait until the bean pods start to turn yellow towards the end of the summer.
Once you've stored them, you can soak them to use in stews, casseroles and soups – they retain their pattern when cooked, but not quite as vividly. They look lovely on the shelf – definitely worth putting on display!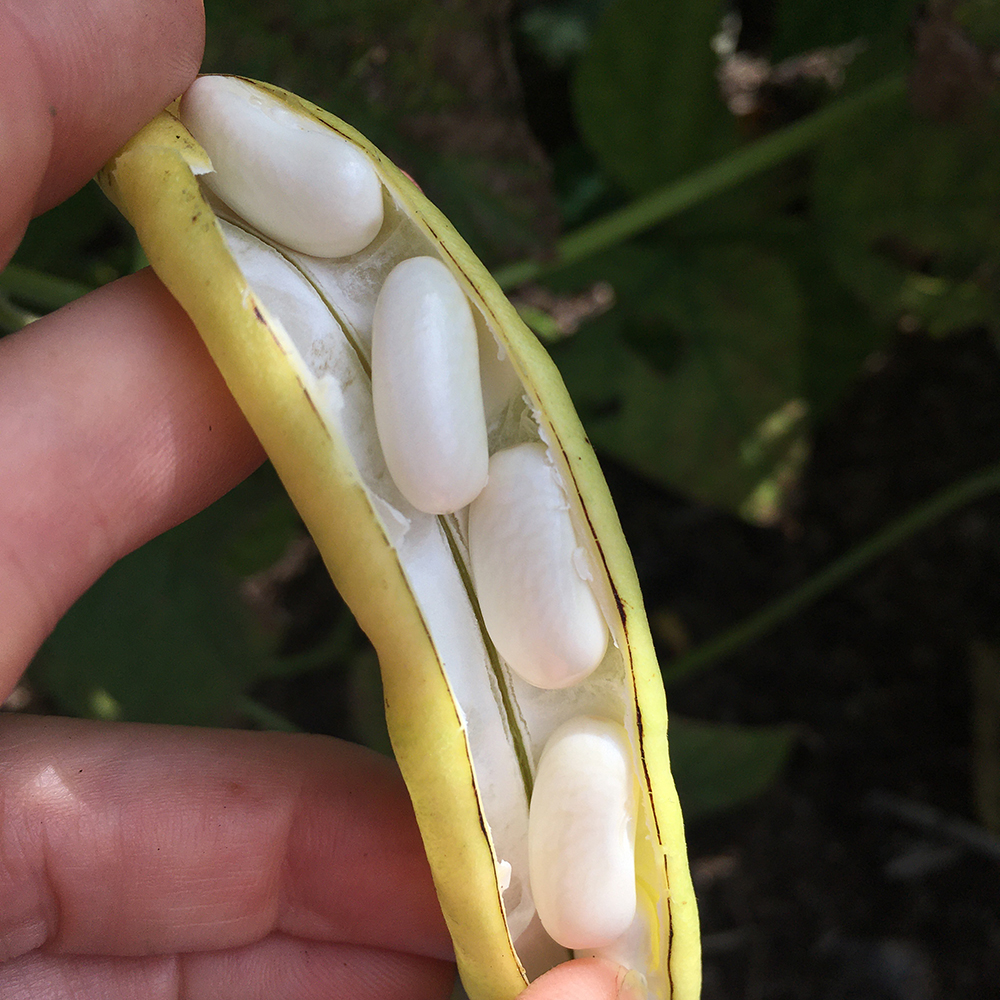 Cannellini Beans
This is a really popular bean for storing, and it's a good one to use in stews, casseroles, soups and in dips. Try cannellini beany tahini instead of hummous! It's not quite as heavy as the Yin Yang Bean, with a slightly lighter texture when cooked. Another dwarf variety, you can plant it 20cm apart in beds, or grow in pots.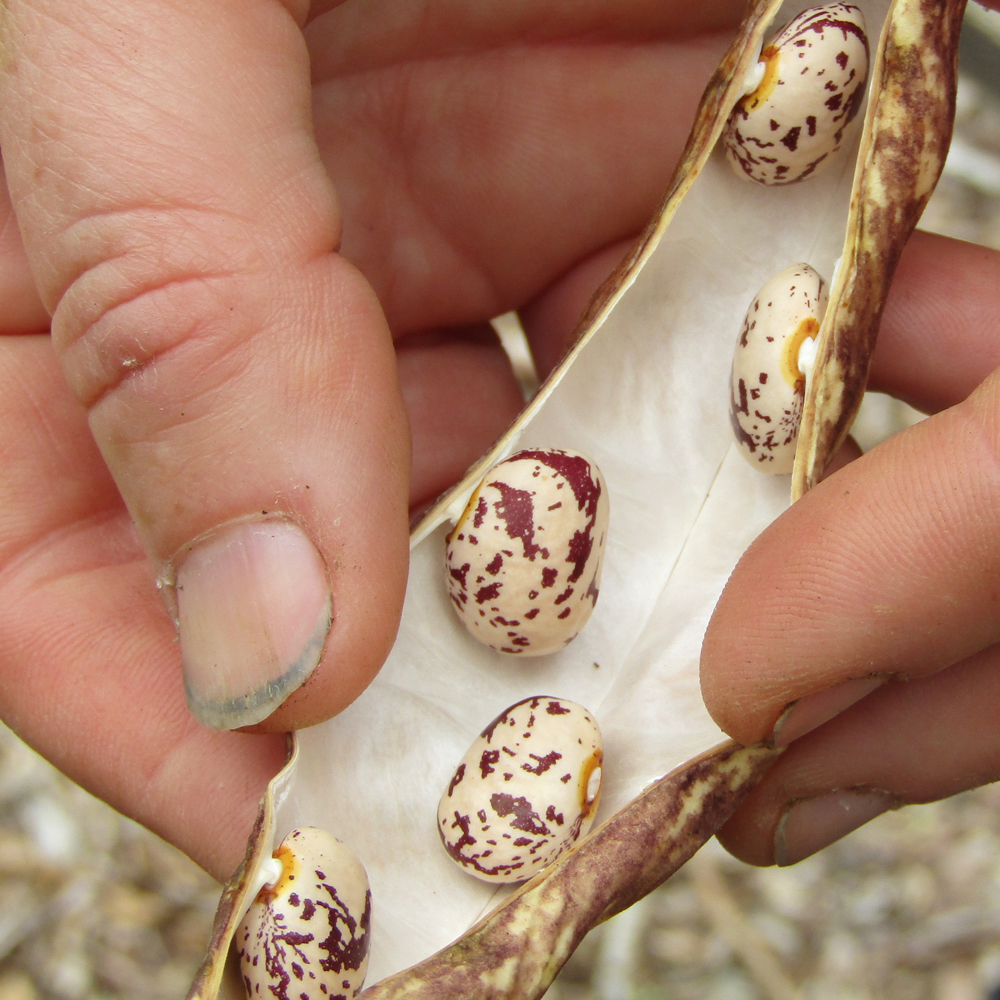 Borlotti Beans
These marbled beauties are a joy to grow. they're a climbing bean, so you'll need to give them a wigwam support or similar. When the pods grow in summer, they are green and flat, much like a runner bean, and can be used in the same way. However, if you leave them to mature, the pods develop bright green streaks, and eventually turn a deep purple as they start to dry out. Great for colour! Once dry, you can open the pods up for the beans which are really great in cooking, and look lovely in a jar on the shelf.