If you have limited space but are keen to grow your own this year, then we would suggest choosing those plants that give you maximum yield to keep you in good supply of fresh veg.
Tomatoes
You can get an impressive, and ongoing, yield from just 5 tomato plants. If you're limited on space, choose a bush variety like Tiny Tim which will happily grow in pots on a sunny, sheltered patio. If you have a greenhouse or polytunnel, then you can choose several varieties and make tomato sauces and soups to freeze.
Beans
Whichever type of beans you choose to grow, you can be fairly confident that they'll be growing faster than you can pick! They are great for freezing, and you can make some delicious chutneys too. If you want to dry some beans to use as pulses in the winter, then we'd recommend borlotti beans. For those growing in pots or in a small space, the dwarf varieties are excellent and you will still get a big crop from them.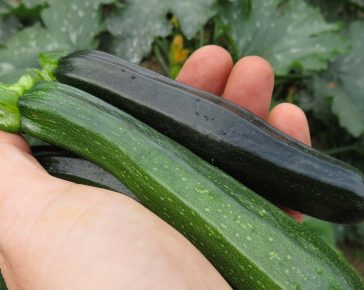 Courgette
If you've ever grown courgettes before you will know that they just keep on coming for weeks! They are such a great plant to grow – you can eat them raw as crudités or grated or sliced into ribbons for delicious salads. You can BBQ them, you can stuff them, you can slow roast them. The Green Bush variety that we sell is more compact than many other varieties, so well worth growing if you have a smaller garden or want to save a little space.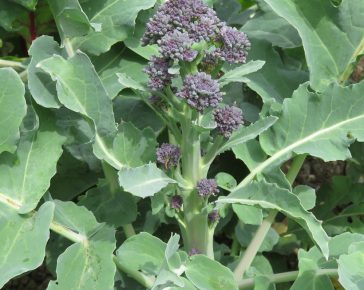 Purple Sprouting Broccoli
Lots of delicious broccoli spears for weeks… these plants do need a bit of space so are best for raised beds and traditional veg patches. You need to protect them from butterflies and pigeons, as they are part of the brassica family, but the reward you get for looking after them will be very tasty!
Spinach & Chard
Spinach and chard are very easy to grow, and you can plant them in partial shade too. You can easily pop them in amongst flower beds if you run out of veg growing space, and the rainbow chard will certainly add a bit of colour! As they grow, you can harvest leaves continuously, leaving just a few young leaves in the centre of the plant to keep on growing. A super crop for anyone who enjoys their leaves!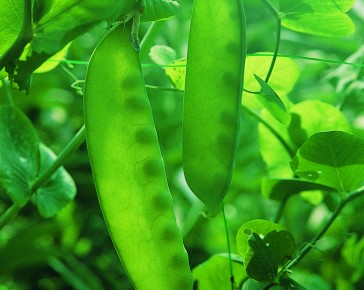 Mangetout Peas
You won't believe how many mange tout pods you can pick from one plant. They are so pretty too, with their sweetpea-like flowers. They will climb to about 2 metres (and beyond if you were to let them!) but take up very little space on the ground, so a trellis at the back of a raised bed will be fine. Keep picking them and they'll keep growing.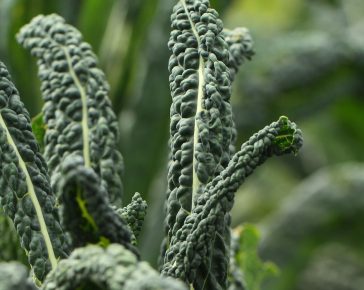 Cavolo Nero
These majestic plants are an excellent source of nutrition, and really easy to grow. They do need a bit of space, so we wouldn't recommend growing them in pots (try Curly Kale instead), but you can put them in amongst flower beds if you run out of space in the veg plot. They will give you delicious leaves for months on end, well into autumn and winter.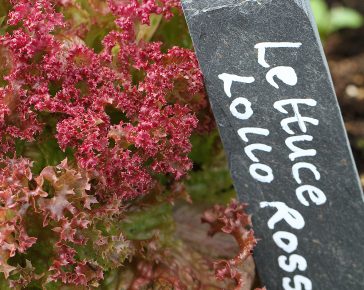 Lettuces & Salad Leaves
Most of our salad leaves and lettuces can be grown as cut and come again, meaning that you can harvest them for weeks on end. Partial shade works a treat as it helps to keep the plants cool and prevents them from bolting, but they do need a good dose of sunshine each day.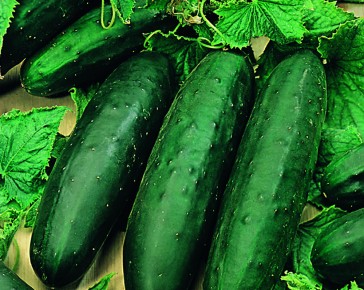 Cucumber
If you have a greenhouse or a sheltered, sunny patio, then growing cucumber is a great idea. You'll get loads per plant, and you can enjoy some delicious salads, make tzatziki style dips, use them in cold jugs of water and so on.