Here are the newest additions to our organic veg plug plant range for 2022:
Purple Magnolia Sugar Snap Pea
These plants will scramble up a trellis or support to approximately 1.5m tall. They produce beautiful purple pods that you can enjoy raw or steamed or stir-fried. They are very eye- catching in the veg patch, and a delight to pick!
Cannellino Dwarf Bean
These are a must-grow for anyone who wishes to store dried cannellini beans to use in stews or cassoulet dishes over the winter months. Just let the bean pods grow and mature on the plant before harvesting and drying out. They don't need a lot of looking after other than regular watering and weeding.
Yin Yang Beans
These are really special to grow. They will produce several green bean pods which you can harvest in the summer to use as French beans, but it is much more fun to wait until the pods mature towards the end of the summer and open them up to reveal these beautiful beans with yin-yang designs. Dry them out and store them in a jar to use in stews and soups over the winter – or just keep them in a jar as decoration!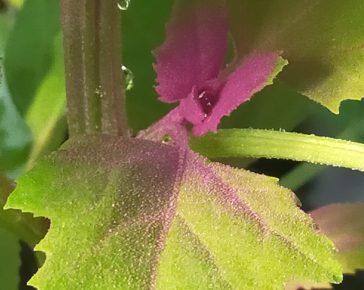 Tree Spinach
Arguably the most beautiful salad leaf you'll ever see! These deepen into a stunning magenta at the tips, and genuinely sparkle with a little gold dusting. Seeing is believing, so give them a grow and enjoy popping the pink leaves in your salads this year!
Marmande Beefsteak Tomato
If you love a classic Caprese tomato and mozarella salad, then this is the variety for you! The large fruits ripen towards the end of summer, with all the rich flavour and texture you would expect from a beefsteak tomato.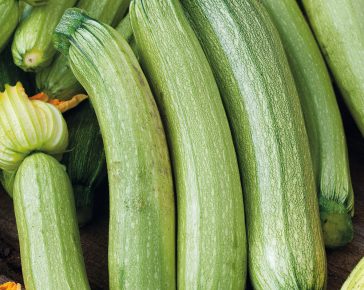 Genovese Courgette
With pale, mottled light green skin, these courgettes tend to start cropping a little earlier in the season (if the weather is good, of course!) It is a bush variety so will not take up too much space. If you've been growing courgettes for years, and fancy something new this season, then give these a go.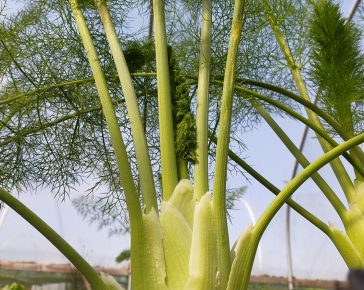 Zefo Fina Bulb Fennel
This variety produces small-to- medium sized bulbs to harvest in late summer. The feathery foliage looks lovely in the veg patch, and is useful as a filler for cut flowers too. Bulb fennel is very easy-going – just pop it in the ground in fertile soil, keep it well watered and it should do well.
Early Purple Sprouting Broccoli
We're big fans of this new variety – it is great to plant in spring/summer for a harvest between February and May the following year, in that 'hungry gap' when there's not much else to harvest. Definitely a good one for those who wish to keep their veg plot productive all year round.