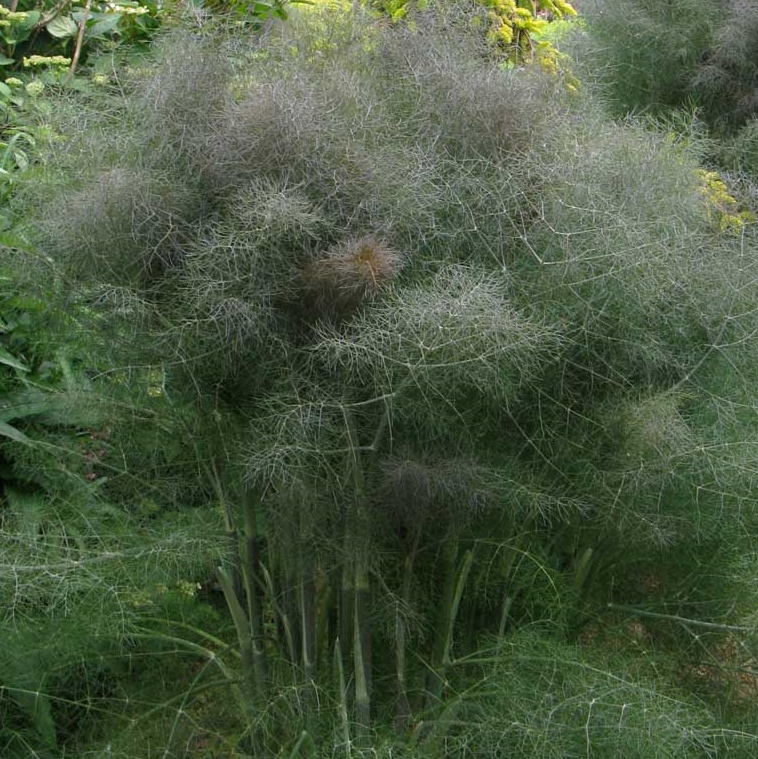 Bronze Fennel
A sweet aroma and a delicious aniseed flavour
This is a superb hardy perennial herb which produces beautiful bronze coloured feathery foliage. It'll grow quite big, to approximately 1m-2m high, and 1m wide, so give it plenty of space.
Number of plants: 3
Organic*
Great for protecting your tomatoes, chillies and aubergines!
Can be grown in: Fennel hates having its roots being disturbed or being transplanted, so sow in-situ, either into pots or the ground where it is to grow.
In the kitchen: Bronze Fennel has a sweet aroma and a delicious aniseed flavour that goes well with white fish or used fresh in salads.
Can be delivered from: Late April to July. These plants will arrive in 9cm pots.
*Transplants suitable for organic growing.