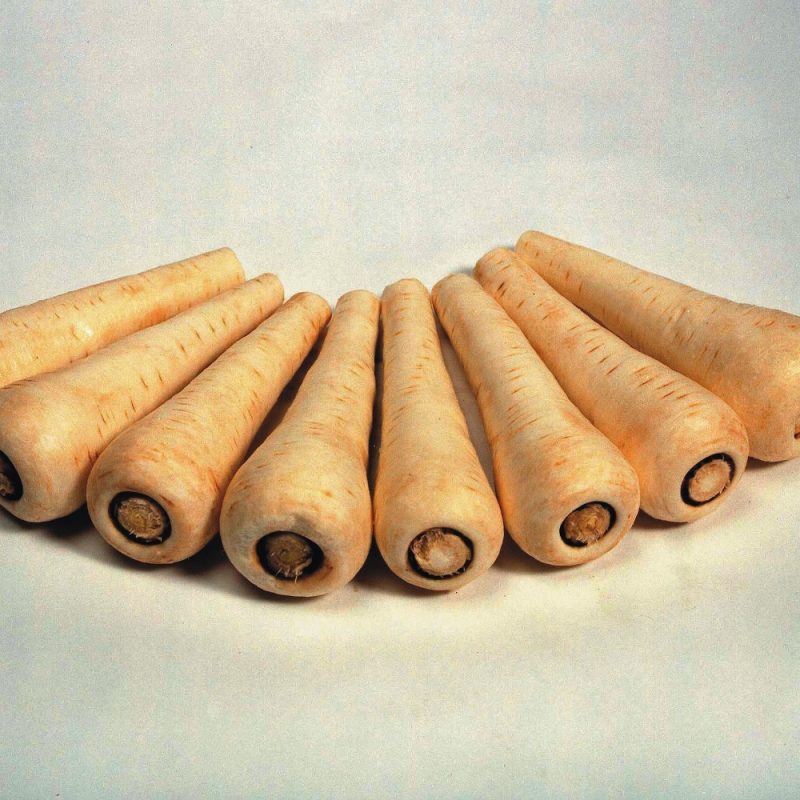 Countess Parsnip
High yielding with good disease tolerance
A very typically British vegetable, this main crop variety of parsnip has a good disease tolerance and is high yielding. The parsnips form a smooth skin and are very uniform in shape.
Number of plants: 20
Variety: Countess (organic)
Can be grown in: Large containers or raised beds.
In the kitchen: Delicious roasted with some honey. Alternatively try mashing your parsnips with other root vegetables. Parsnips can also be thinly sliced and fried to make delicious chips or crisps.
Can be delivered from: late April to July