We have a wonderful range of pumpkin and squash varieties, of all different shapes, colours and sizes. We know it can be difficult to choose sometimes, so here are our top 5 favourites…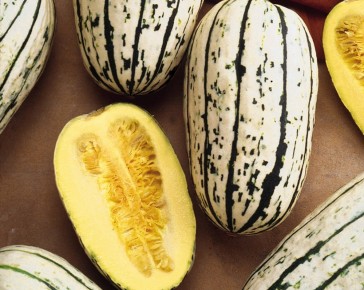 Cornell's Bush Delicata Winter Squash
If you like butternut squash, then you will really love the flavour of this pretty winter squash. It has a slightly deeper, creamier flavour than butternut, making it perfect for roasting and especially delicious in a risotto. It also ripens a little earlier than butternut which makes it quite reliable in the UK!
Uchiki Kuri Winter Squash
This is an absolute winner of a squash, and is a favourite with some of the UK's top chefs for its nutty flavour. It's also a great size – about 15cm diameter – and a lovely deep colour. Again, it's easy to grow in the UK and will ripen up nicely.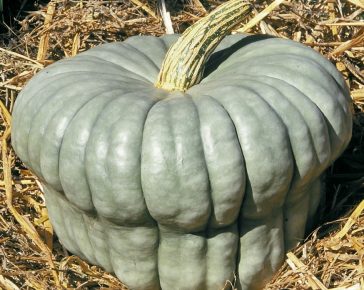 Queensland Blue Winter Squash
Now this fun looking winter squash has a lovely, sweet treacle-like flavour and deep orange flesh hiding underneath that beautiful blue skin. Definitely one to try, and it looks fab growing in the veg patch.
Honeybear Winter Squash
Now this is a cute little squash with quite sweet flavour. We particularly love it for its size – not only is it quite a compact bush-like plant that is well for suited for pots, it also produces squashes that measure approx 10cm diameter making them perfectly sized for individual portions. Roast them whole and stuff them and it's a perfect meal for one!
Custard White Summer Squash
This fun looking patty pan summer squash is, in our humble opinion, the perfect squash to grow if you enjoy summer BBQs. Simply slice it through horizontally (skin on) and you can happily grill it over hot coals for a few minutes each side to bring out its sweet flavour.