Growing tasty leaves over the next few months is such a good idea – they are super healthy, easy to grow, and will give you an ongoing crop even from a very small area in the garden. Here's our pick of Autumn Salad Leaves…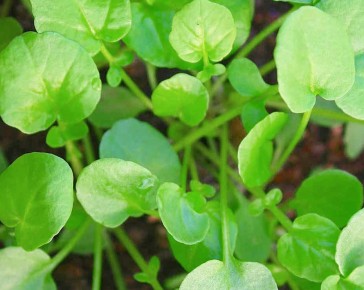 Land Cress
This is very similar in flavour to watercress, and it's incredibly easy to grow and harvest. Just pick off the outer leaves and it'll keep going till spring. A peppery flavour that adds a bit of punch!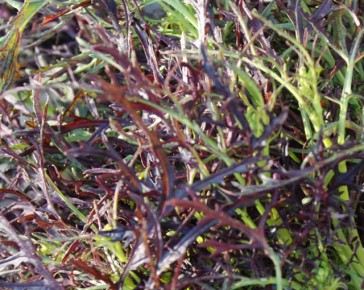 Frills Mustard
This is a great cut-and-come again crop. As the name suggests, it is mustardy in flavour. You don't need to add much to a salad to enhance it as it's quite strong. If you have more space, try Giant Red Mustard too (pictured above)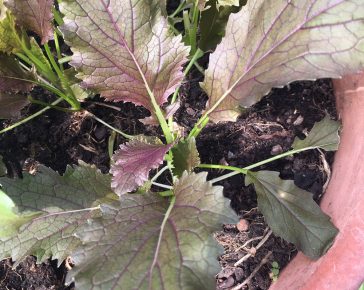 Mizuna
This is one of our favourite salad leaves – it has a really nice peppery flavour, but it's not quite as strong as that of Wild Rocket (making it a little more palatable to younger taste buds!)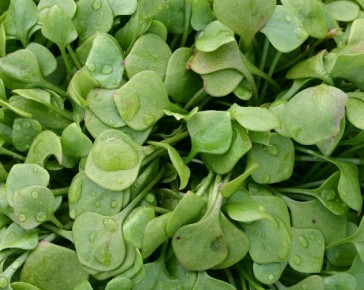 Winter Purslane
This is a nice mild leaf, with a spinach-like flavour. It's a reliable grower and produces pretty little white flowers in early spring – perfect for pots on the patio!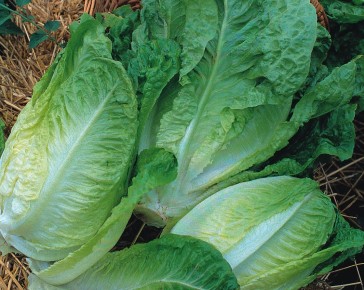 Winter Density Lettuce
A fab crunchy lettuce for the winter! If you like Little Gem lettuce, then you'll like this winter variety too.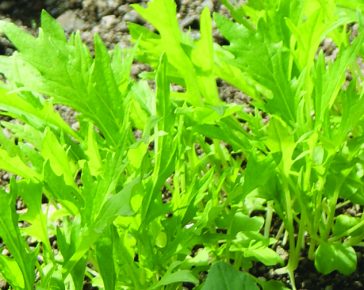 Wild Rocket
It's one of our bestsellers, and for good reason. It really has a lot of flavour! This is strong and peppery, and a brilliant source of leafy goodness!