If you've already got all the essentials like mint, rosemary, thyme, sage and parsley in your garden, then here are a few less common herbs to try growing this year.
Garlic Chives
This is similar to chives, but the leaves are flatter with a white flower that has a delicate garlic and onion flavour. If you don't have access to a patch of wild garlic in early spring, these make an excellent substitute, producing lots of leaves at around the same time.
African Blue Basil
This basil is a beautiful garden plant, producing attractive dark tinged leaves and tall blue-purple flower spikes. It really is a good looker, and great flavour too. It's one of the few basil varieties that is a perennial, meaning it will come back year after year. Great for adding to the herb garden.
Pineapple Sage
This really does smell like pineapple. It's incredible. And the flowers are such a wonderful red, too. It's just a stunning herb to grow in the garden, whether it's in pots, beds or borders. The leaves are brilliant for ice cream and puddings – think halved peaches griddled on the barbecue in summer and sprinkled with pineapple sage. Delicious!
Ginger Mint
Gold splashed leaves that have a spicy ginger scent, this is a great one to grow for adding to cocktails and homemade lemonades as well as puddings, particularly fruit salads or chopped and sprinkled over a slice of melon on a hot summer's day. Like all mint, it is best grown in pots to prevent it from spreading.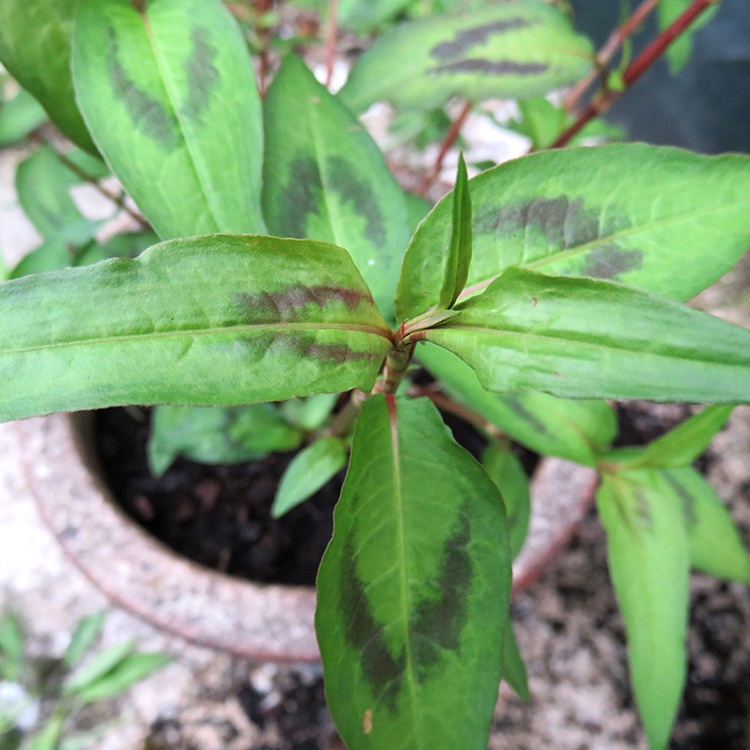 Vietnamese Coriander
One for curry lovers – this is very punchy herb to use in asian dishes and it has quite a striking look, with bushy leaves that are great to plant in borders. It's a great alternative to traditional coriander that we're so used to, the flavour is stronger and it's less prone to bolting.