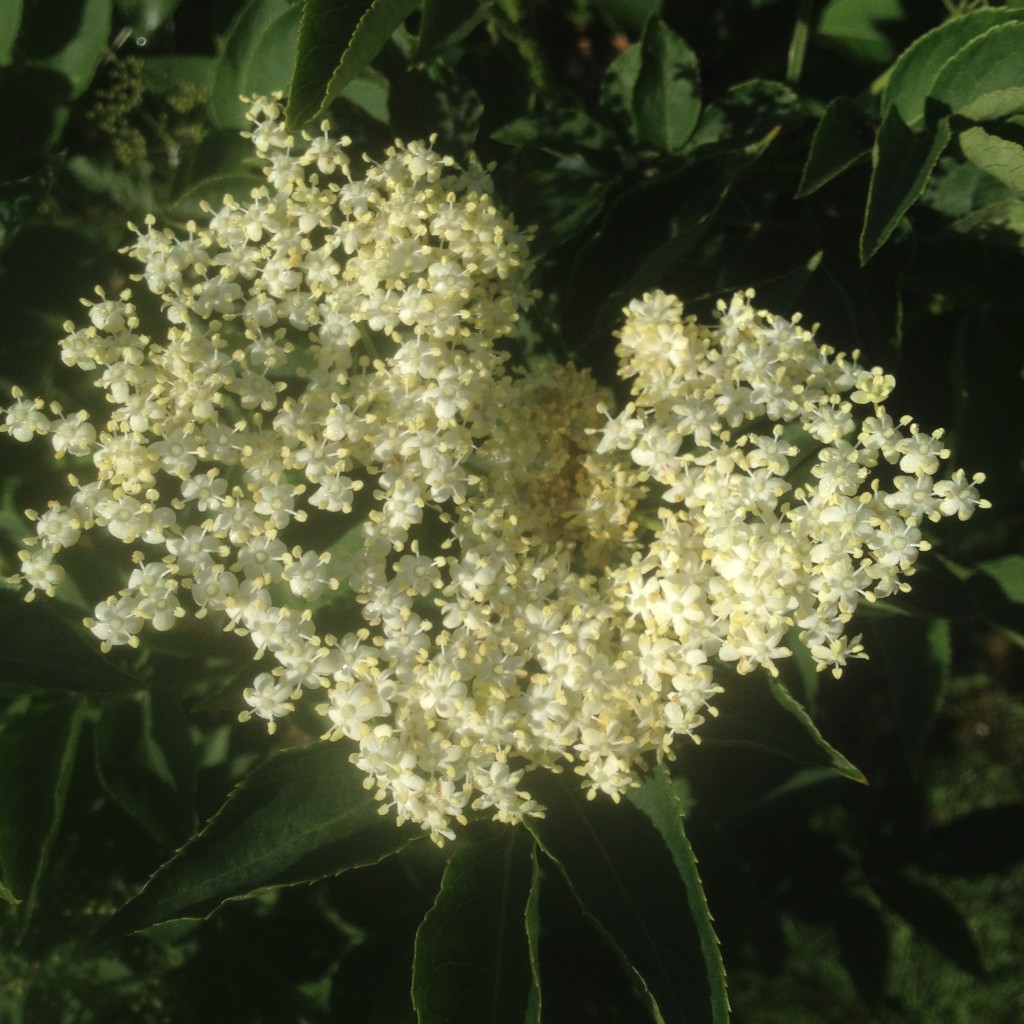 Seeing all the elderflower blossoming must be one of the best things about June…a true sign that summer is here. And there's so much that you can do with this entirely natural (and free!) ingredient that grows abundantly in our countryside. Lucky us. Our favourites are below, and if you can tear yourself away from the veg patch for an hour or two over the weekend, we highly recommend picking yourself some lovely elderflowers and making yourself a treat or two….
ELDERFLOWER CORDIAL
Elderflower cordial is rather delicious with gin and tonic, and if that's not a good reason to make some then we don't know what is.
You will need:
1.5 litres water
20-25 elderflower heads
Zest and juice of 2 lemons and 2 oranges (or just lemons if you prefer – either way, you'll need approx 100-150ml juice in total)
1kg sugar (perhaps a little more if you're only using lemons)
A teaspoon of citric acid (you can leave this out if you prefer)
How to make it:
Boil up the water. While it's boiling make sure there are no little insects or random leaves from other plants hiding in your elderflowers.
Pop the elderflowers and the zest into a big pan, and pour the boiling water over them.
Set this pan aside overnight, with a lid on it.
The following day, strain the liquid through a muslin cloth into a new pan and add the sugar, juice and citric acid. Heat it gently until the sugar has completely dissolved.
Pour the mixture into sterilised bottles and seal them. Job done!
PISTACHIO, YOGHURT AND ELDERFLOWER CAKE
For this one we are going to defer you to a man who knows a thing or two about cake…Jamie. We found his recipe utterly irresistible. But please come back here after you've checked it out because we're about to tell you how to make Elderflower Ice Cream.
ELDERFLOWER ICE CREAM
You will need:
3 eggs, yolks and whites separated
2 oz caster sugar
6 tablespoons of elderflower cordial (see above!)
Zest of 3 lemons
275 ml double cream
How to make it:
Beat the egg whites until you get stiff peaks forming.
Beat in the sugar, a little at a time.
Beat the egg yolks in a separate bowl, then add the cordial and lemon zest.
Whip the cream
Fold the cream into egg yolk mixture
Fold mixture into egg whites.
Place in a freezer container overnight.
Wait for pudding time!