If you have any squashes that are a little on the large size, then a good idea is to cut them and roast them, and then you can use them in several different recipes through the week.
Roasted Squash Recipe:
Ingredients
1 squash, peeled & cut into 2cm cubes
3-4 cloves garlic, unpeeled
1 tbsp olive oil
Pinch sea salt & black pepper
Drizzle balsamic vinegar
Handful fresh thyme leaves
1 sprig rosemary
Method
Preheat the oven to 220c
In a mixing bowl, mix the squash, olive oil, garlic, vinegar and seasoning using your hands to make sure it is well coated.
Put the squash in a roasting tray and roast in the oven for 20 minutes
Add the herbs and roast for a further 5-10 minutes until the squash is cooked through.
3 Ways to use your Roasted Squash: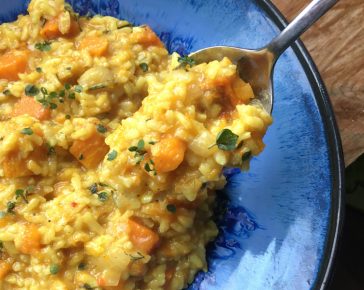 Squash Risotto
This is the perfect comfort food! Easy to make, and great for a warming midweek dinner.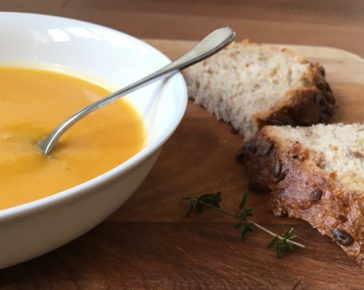 Squash & Cheddar Soup
Just the thing for lunches on cold days… and easy to freeze too if you end up making a huge batch!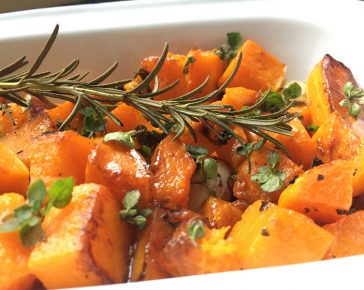 Pasta with Roast Squash
An easy way to use up any roasted squash, and it's brilliant comfort food too.