Make your own...Natural Place Setting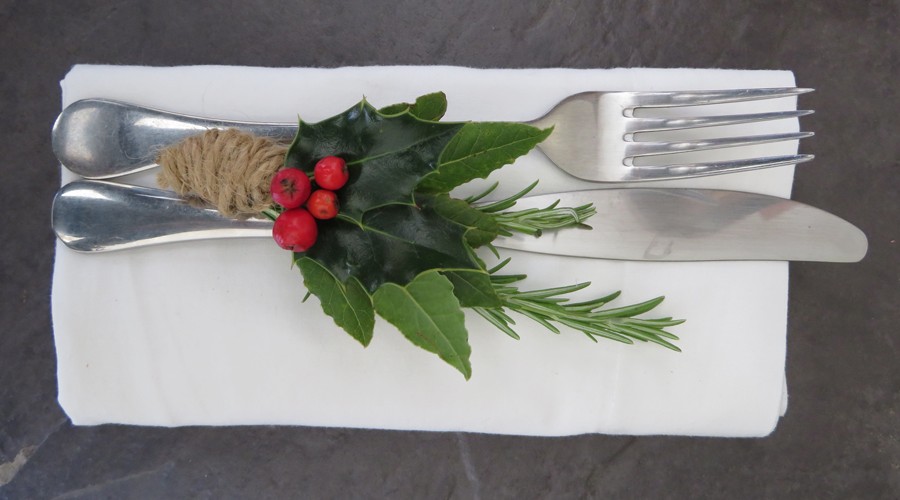 You will need:
– Rocket Gardens Foliage
– Floristry Wire
– Gardening Twine
– Scissors
Step-by-Step Guide:
1. Select a stem of Bay, a stem of holly and a couple of sprigs of Rosemary.
2. Cut them to size.
3. Arrange them how you want them to look when bunched together. Keep the foliage facing forwards. You don't want any getting squashed when placed on the table.
4. With floristry wire bind the bunch of foliage together.
5. Go over this wire by wrapping the twine over the top and forming a pretty bow at the front. You can completely cover the stems with the twine or leave some showing, it's up to you.