Grow Your Own Fruit
For those who are keen to grow their own fruit, you can get planting with Rocket Gardens. We have a wide variety of soft fruit bushes to grow, and new for winter 2023, a selection of bare-rooted fruit trees to be planted Between December and February.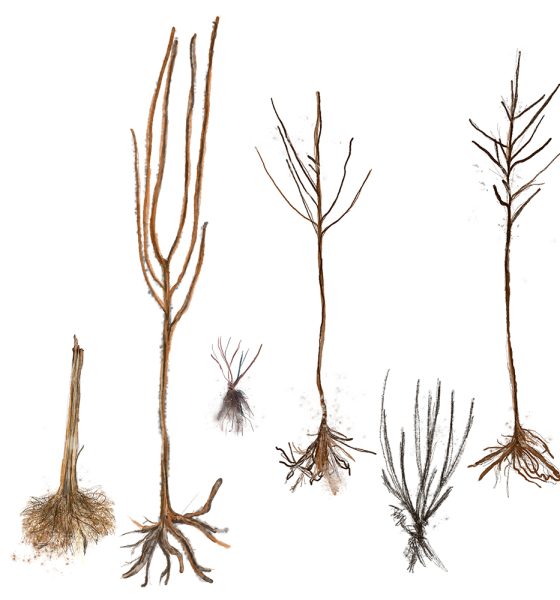 Planting Fruit in Winter
Bare-Rooted Fruit Plants & Trees
(for Planting from Dec to Feb)
Whilst fruit plants are dormant during winter, there is an opportunity to get them in the ground so that their roots can be well established ahead of spring as their foliage begins to come through.
You'll be able to plant bare-rooted soft fruit, like blueberries and raspberries and bare-rooted strawberry runners, as well as bare-rooted fruit trees, including apple trees, pear trees and quince, among others.
New Fruit Trees for Winter 2023
Top Tips for Fruit Growing
Planting Fruit in Spring/Summer
During the spring and summer months, we supply our fruit plants in biodegradable pots.
This makes it very easy for you to plant them, as you can simply plant straight into the ground or into a larger container, in the biodegradable pot.
Which Compost?
Most fruit can be planted into soil or multipurpose compost, with the exception of:
Blueberries, Cranberries – Plant into Ericaceous Compost
Fruit Trees – Plant into 50:50 combination of John Innes No. 3 and Multipurpose Potting Compost